Looking for a local Jacksonville WordPress Designer for your project?
In the ever-changing world of digital marketing, many businesses are looking for a company that not only understands WordPress but can provide both affordable custom design and ongoing maintenance. Website HQ offers professional, modern WordPress design services that put you in front of your customers and help represent you as a leader in your field in Jacksonville, FL, and beyond.
Click Now To Schedule A Call With Our WordPress Developer
Our Experts Are Committed to Jacksonville FL Businesses
We don't just serve businesses in Jacksonville, it's where we live and work. Our ties are strong and we are active members of the JAX Chamber, Women Business Owners of Northeast Florida, and the Jacksonville Women's Network. And we're proud to say our websites are Made in the USA.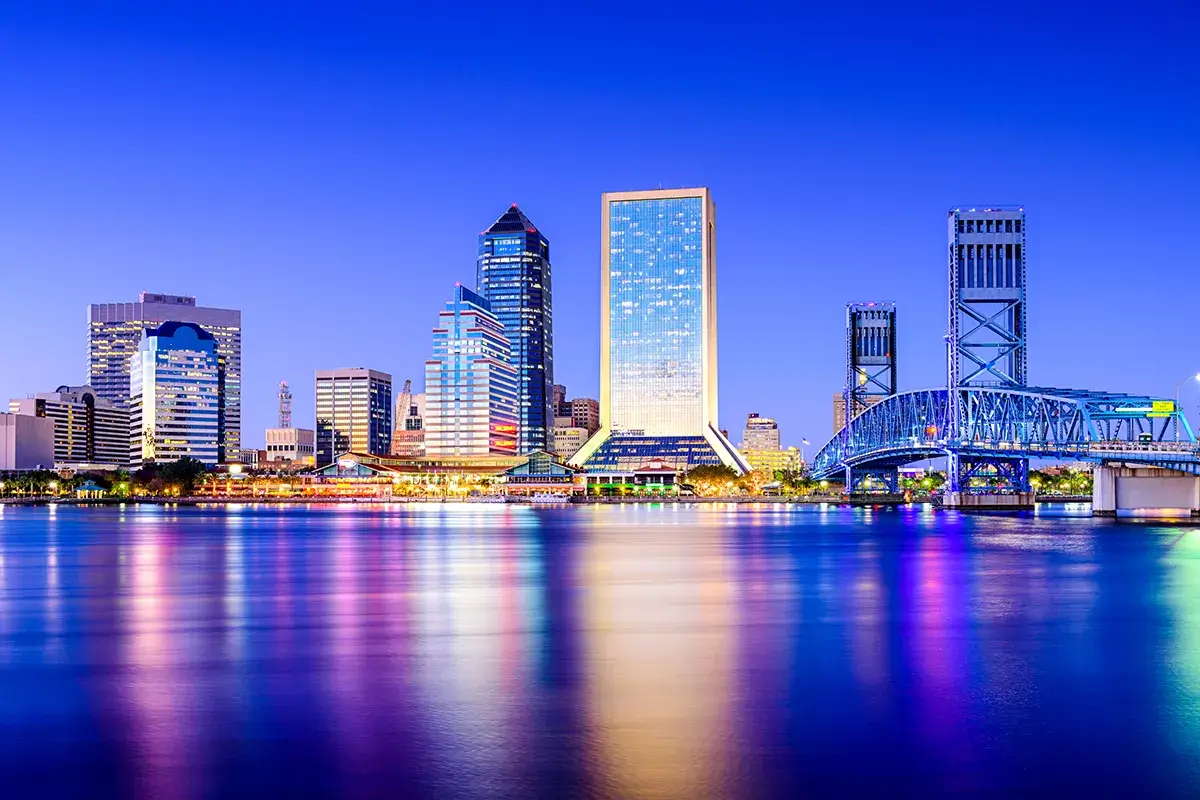 Website HQ is a Jacksonville WordPress Designer and More
With more than 20 years of experience, we understand the nuances of quality design and the importance of developing a high-performing website AND the importance of website security. Consequently, we've built our entire business and reputation on providing WordPress custom website designs, WordPress site hosting, and hands-free maintenance, so our clients can focus on their business. At the same time, we keep their websites fast and secure.
When it comes to building your website, it is important to work with a WordPress developer who has a deep understanding of the platform and can:
Create a website that meets the specific needs of your business
Advise you on the best plugins and themes to use
Maintains regular backups
Secures your website from hackers
Ultimately, you want to choose a WordPress agency that will give you peace of mind knowing that your business website is in good hands.
Full-Service WordPress Agency
Many Jacksonville clients come to our web design agency because they quickly realize that WordPress, although easy to use, can be complex. We have 20+ years of experience and are experts at building, fixing, and securing WordPress websites. And our expertise doesn't stop there – our full service includes maintenance, security, hosting, backups, malware scanning, and more.
Custom WordPress Web Design
Above all, your website should appeal to your ideal target market with a modern, well-optimized, mobile-responsive design. While maintaining a commitment to your brand and overall marketing plans.
Your WordPress design is critical to your success.
Since it is often the first impression potential new clients have of your business, your site's web design is important. The design hooks customers then entice them to browse your site and lead them to your business. To stand out against your competition, your website needs to stand out, too.
We work with you to learn more about your business and your unique selling proposition. Then, we create a custom WordPress website design that truly reflects who you are AND speaks to the clients you want to reach whether they're in Jacksonville or around the globe.
What's more, all of our WordPress web design services are offered at highly competitive rates. That way, you can get the best site possible for the best price.
WordPress Maintenance Services
While many agencies hand over the login and leave you to manage the site yourself, we don't. Maintenance is an essential service we provide. Because our process is done systematically, with automatic checks for visual and backend changes we can ensure your site is safe and secure.
WordPress Website Security
Equally important to having secure passwords and the latest version of WordPress, it's important to apply extra safety measures. We help you safeguard all your critical data on your website and keep your website up and running. This means your website is worry-free and you can focus on your business.
WordPress Website Hosting
Because we have optimized our WordPress website management services, your website loads quickly and your content is available online within seconds. This means your website makes a speedy first impression on new clients.
Learn More About WordPress
.
WordPress is the most widely used website builder and content management system (CMS). The WordPress platform powers more than 40% of all websites (see stats). It is used by millions of businesses worldwide, from small businesses to large enterprises.
WordPress website software is an open-source project that is constantly being improved by a community of developers. It is free to download and use, and there are thousands of themes and plugins available for WordPress websites.
Because of its popularity, businesses have the advantage of these themes and plugins giving their WordPress website functions and features that, a few years ago, would have required extensive custom programming.
History of WordPress
The WordPress content management system has been around since 2003, started by Mike Little and Matt Mullenweg to fill a need for an elegant publishing system. With nearly 20 years of development and growth, WordPress has stood the test of "internet" time. (learn more)
Who uses WordPress?
WordPress is used by both small businesses to create simple websites and blogs and used by large companies to create complex websites with multiple pages and features. It powers some of the most popular websites on the internet, including The Guardian, Forbes, Reuters, and Sony.
Why You Should Use WordPress
WordPress Should Be Your Choice for a Content Management System
Because of its versatility, WordPress is a platform for everything from simple blogs to complex e-commerce stores. A WordPress website is easy to use, scalable, and secure, making it ideal for businesses of all sizes.
WordPress Customization Is Easy
The WordPress theme system executes engaging layouts quickly and prevents business owners from getting stuck with cookie-cutter sites. Our WordPress developer knows how to extend your brand to the website with a design made for your business.
Secure and Safe
Because security is a priority, our WordPress management services include daily updates the CMS and the plug-ins that integrate with it.
Efficient Search Engine Optimization
WordPress is already primed for search engine optimization (SEO). WordPress allows you to add metadata to your pages and posts easily. In addition, developer plugins can further improve your website's SEO ranking.
WordPress Makes Editing and Updating Your Website Easier
WordPress is easy to use, even for beginners. You can add new pages, posts, and media with just a few clicks. As a result, it is the perfect platform for businesses of all sizes who want an easy way to edit and update their website.
Let's Get To Work on Your WordPress Website
To take full advantage of everything WordPress has to offer, not only do you need to count on a WordPress developer that can help you create a stunning, custom web design that speaks to your customers but also shows off the heart of your Jacksonville business.
To start a custom WordPress design, reach out to our team via phone, email, or contact form. Then, we'll get a better idea of who you are and what you're looking for in your new website!
Schedule Your Call Now
Step Two: Get A Quote
Next, your WordPress developer will create a custom quote for your design. We break down everything that you can expect during the WordPress site buildout. Plus, we can make any changes or adjustments to your quote that you need.
Step Three: Get Your New Website
Finally, it's time to launch your new site! Once your agreement is signed, we'll work on your website buildout. Your WordPress developer will work closely with you throughout the entire process, ensuring that you love your new site.
The team at Website HQ has done a tremendous job keeping our website safe and secure. They implemented improvements that turned our site profitable, and they are responsive to requests.
I cannot imagine a better website company to work with. Website HQ keeps our site up-to-date and running smoothly. They help keep us on track even as our Board changes, and with multiple monthly events.
Always Have a Safe and Optimized Website
You didn't get into business to maintain a website. Let us help your Jacksonville, FL business thrive with a website that is always secure and running efficiently.
Guarantee
We are certain you'll love our maintenance packages. If you're not completely satisfied in the first 30 days, let us know and we will work with you to make it right.